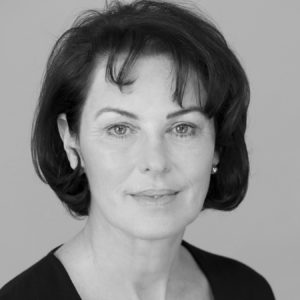 Dr Niamh Corduff MB BS FRACS is the clinical director of the Cosmetic Revitalisation Clinic, Geelong and has been practicing as a Specialist Plastic Surgeon in private practice for 25 years.
She qualified from Charing Cross Medical School, the University of London, in 1984. She subsequently did her basic surgical training in the UK before emigrating to Australia in 1988. Niamh then completed her Plastic Surgery training in Australia in 1993 obtaining the FRACS. Since then she based her surgical practice in Geelong, Victoria with special interests in breast surgery and non surgical revitalisation.
Niamh is currently a member of the following organisations:
Australasian Society of Aesthetic Plastic Surgeons (ASAPS) President 2008-2010
Australian Society of Plastic Surgeons Honorary membership
In 2004 Niamh became aware in her patients a need to provide non-surgical options for those who were seeking improvement in their facial appearance but did not want surgical intervention. She opened the Cosmetic Refinement Clinic, one of the first non-surgical clinics in Victoria and the first in Geelong. Her principle approach has always been a conservative one; not focusing on youthful features but helping her patients look healthy and well for their age. She applies her surgical anatomical knowledge to achieve natural looking outcomes.
Niamh enjoys educating others and is an international speaker at various educational forums, seminars and conferences for doctors and other health professionals presenting on cosmetic injectables. She writes academic papers and has contributed to surgical text books. In 2015 Niamh was appointed as a consultant to Merz. She lectures and trains internationally on their behalf.
Niamh also is a member of the Medical Advisory Board to Establishment Labs, the manufacturer of Motiva implants.