ABOUT THE EVENT
Aesthetics 2023 will offer the next-level of education through the theme - FROM WALKING TO FLYING
The goal is to disrupt the current way of doing things and to explore innovative ideas on how to improve safety and efficacy for both industry professionals and patients. The tools and resources presented at Aesthetics 2023 will be useful for practitioners at all levels, from novices to experts in all fields.
The program, which in 2023 is expanding to 3.5 days, will prioritize the practical aspects of our daily practice, covering a range of topics including injectables, skin health and related treatments, thread lifting, and advanced applications of devices and laser therapies.
The primary objective is to promote industry growth by enhancing the overall standards of non-surgical therapies. We welcome you to join us in establishing a new benchmark for collaborative partnerships in practice. Aesthetics 2023 presents an unparalleled opportunity for professionals across all specialties to collaborate, acquire knowledge and expertise, and collectively advance.
I look forward to welcoming you to Aesthetics 2023 where we will Learn, Share and Advance Together.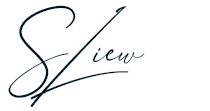 Dr Steven Liew
Convenor Aesthetics 2023
HERE IS WHAT THEY SAID ABOUT #AESTHETICS 2022
The showtime entertainment veneer could have been interpreted as a conference not taking itself too seriously. It was merely cloaking a constant stream, if not flood at times, of high quality content, live lectures and video. It was an evolution from your Covid online conferences, but a revolution from 2019. I found every session quite compelling, and could barely keep up with all the tips and tricks.

I have many photos and notes to look through. There was so much content it was impossible not to document. The new material and changes in some existing techniques was quite surprising. At my first cosmetic day after the conference, I was already using alterations in techniques I had learnt. Also impressive was the shark tank / let's go shopping, which has become much more refined. I reckon the exhibitors will be clamouring for a spot. Excellent education for the audience to highlight what is behind the trade exhibitors..
The complications section (especially visual ones) was sobering as always, and of key importance especially for some of those younger cosmetic nurses. I think above all, you kept it real with the hard questions to the guest speakers, keeping them honest. No room for big egos here. I think the audience really appreciates the straight talk.
...to see the energy that was in the room!
It can be challenging as an energy-based supplier to get the same attention that injectables and threading suppliers do, so we especially appreciate when a conference organiser goes out of the way to include us.
I admire your vision and your openness to connect with everyone in the industry!
Stevens dramatic lead into managing filler complications and the next morning follow managing such an event. He really made the point that what we do is medical with potential life changing complications. It was a brilliant reality check thanks Steven.
Awesome Conference. Best in the industry….Looking forward to A23
Every time, Steven Liew exceeds my expectations. Aesthetics Sydney has become my only aesthetics conference I need to attend.
Due to unprecedented demand at our previous event, we have moved our event location to a larger location to ensure as many as possible can attend.