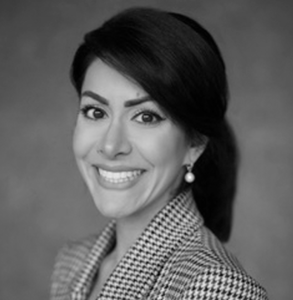 Plastic surgery doctor, mother of 3 and director and co- founder of Award winning training academy, Acquisition Aesthetics, Priyanka is an advanced trainer in aesthetic injections both nationally and internationally. 
Owning a number of clinics in London, she is also the co-founder of a successful and award winning non-profit organisation in aesthetic medicine, Aesthetics United and the principal investigator for a number of nationwide clinical trials in both neuromodulators and other non- surgical modalities. In addition to this, she is a global KOL and speaks on both the National and International stage regularly.
After graduating from Imperial College with a distinction in medicine and a distinction in surgery, Priya ranked top in the country for Surgical Training out of 1500 applicants and went on to secure the number one position for Plastic Surgery Registrar posts.
She has a Masters in Surgical Education and Training and a passion for teaching and has been awarded over 50 national and international prizes and awards for her teaching programs. She also has a degree in Medical Ethics and Law and widely presents and publishes in both plastic surgery and aesthetic medicine.
Dr Chadha has 3 small children and is passionate about advocating that with high levels of organisation, serious hard work, incredible team support and some intense multitasking that you can have a portfolio career as a woman and indeed a mother, in surgery. As a surgeon and businesswoman, she is determined to inspire and pave the way for other ambitious healthcare professionals who wish to do the same.