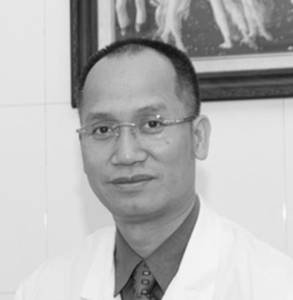 Assoc. Prof, Dr. Nguyen Hong Ha is Chief of the Department of Plastic and Aesthetics, Viet Duc University Hospital, Hanoi, Vietnam.
After graduating from Hanoi Medical University in 1996, Mr. Ha continued to study for a master's degree in plastic surgery and had 5 years of training in plastic and aesthetic surgery in France. Diploma of the French College of Plastic Reconstructrice & Aesthetic Surgery.
Regarded as one of the leading experts in Plastic Aesthetics in Vietnam, Mr. Ha is constantly invited to give a lectures at leading hospitals in different countries such as UK, UEA, USA, Korea in his capacity.