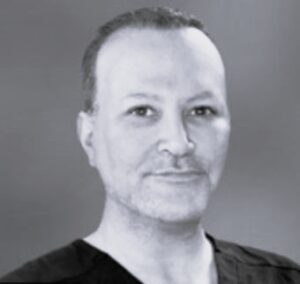 Mike's first qualification was his BSC majoring in anatomy at Monash University. In this course, Mike gained a vast insight into human anatomy and physiology through comprehensive theoretical work, and in practice by performing many dissections of cadavers.
Mike began his career in medical aesthetics with Allergan, the makers of anti-wrinkle injections and fillers, being educated on techniques from some of the best injectors globally throughout a six-year period. Mike worked with Dr Mauricio De Maio, Dr Michael Kane, Dr Ava Shamban, Dr Mary Lupo, Dr Alastair Carruthers, Dr Jean Carruthers, Dr Herve Respaldo, Dr Steven Liew, Professor Greg Goodman and many more talented 'OG' doctors. Basically, he learned from the best of the best.
Thereafter, an imperative part of Mike's experience came from his yearly training at Allergan and for a further for 2 years, Mike managed the entire training process in Australia and New Zealand encompassing the launch Juvederm for which he was the National Clinical Manager.
Since, Mike has performed over 40,000 injection treatments through a career spanning 18 years for both his own practice, Facelove and for multiple other clinics including Professor Greg Goodman AM's Dermatology Institute of Victoria.
In the past 18 years, Mike has trained over 4000 doctors and nurses in the art of injecting both muscle relaxants and dermal fillers across the USA, Australia, New Zealand, Thailand, India, Malaysia and the Philippines in addition to consultiung for such well-esteemed companies as Allergan Pharmaceuticals, Galderma Pharmaceuticals and Croma Pharmaceuticals.
Mike is published in 7 peer reviewed medical journals. The most notable of which is the first reversal of blindness caused by dermal filler by injecting hyaluronidase deeply into the supra-orbital notch . Notably, this is now accepted as the gold standard for hyaluronic acid dissolving in a visual disturbance event after many other repeated cases vs the inferior retrobulbar injection.
In terms of his practice, Mike is passionate about natural, undetectable results for all of his patients, placing great importance on safe realistic and reliable outcomes