LANNY JUNIARTI | INDONESIA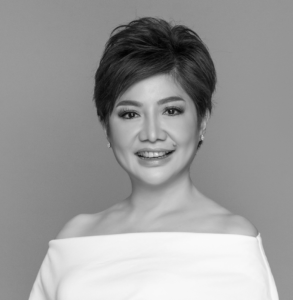 Dr. Lanny is an Aesthetic Physician with more than 27 years of experience. Her journey in the aesthetic industry began in 1996, when she started Miracle Beauty and Slimming Clinic with her colleagues in Surabaya, Indonesia. Under her leadership, Miracle has been showing vigorous growth. Miracle Clinic Group has been expanding to some major cities in Indonesia and until now has 20 branches nationwide.
Learning from that success, she opened a different concept of aesthetic clinic branch called The EMDEE Skin Clinic in 2013, specifically targeting the younger market in Indonesia. The Emdee Skin Clinic focus on acne and pigmentation problem. Currently, EMDEE has 7 branches spread all around Indonesia.
Since she believes empowering people is crucial and is the key to current and future success, she set up Miracle Academy in 2008 to ensure all personnels are always up to date with the latest development in the aesthetic industry. Aside from being busy with her tasks as a CEO, she also finds time to train doctors in her role as founder and faculty member of Miracle Academy.
Dr. Lanny loves sharing her knowledge and experience in her field, making her a speaker regionally and internationally. She is a Key Opinion Leader and Trainer for multiple leading brands in aesthetic industry such as Allergan, Merz Aesthetic, and BTL Aesthetics. She is involved in several clinical research on skin pigmentation and facial reshaping topics, collaborating with professionals and experts across the globe and publishing studies in international journals.
In her practice, dr. Lanny's interests are facial reshaping using injectable treatments combined with energy-based devices to get natural-looking results. Regarding skin quality, she focuses on treatment for skin pigmentation problems such as melasma.
Apart from scientific activity, she is happy to become an expert speaker for Health and Beauty Topics at public events and seminar, and a contributor to aesthetic magazine. She collaborated with influencers and brands to make educational content on social media platforms.