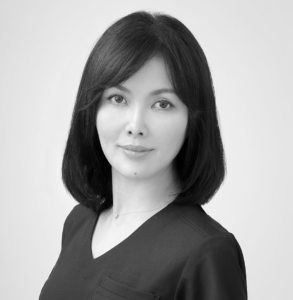 Dr Eiko Inoue has a medicine doctorate from the Kyushu University School of Medicine. Specializing in neurosurgery, cosmetic surgery, and cosmetic dermatology, and is currently an aesthetic practitioner and founder of Jyosui Dermatology Clinic in Japan.
She has been an AMI Faculty Member of Allergan Japan for over 5 years.
She is also a member of the Department of Gross Anatomy, Kurume University School of Medicine. Her research interests include the fibrous facial structures.