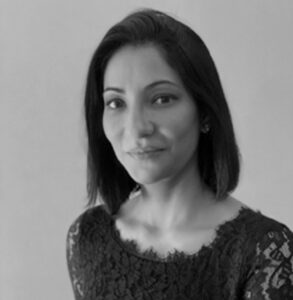 Dr. Vandana Chatrath is a Dermatologist from New Delhi, India in clinical practice for 20 years. After completing her medical degree from India, she did her Dermatology training at Boston University and went on to do her fellowship in Dermatologic Surgery and Mohs surgery also from Boston, USA. Her current practice includes an exciting mix of clinical, aesthetic and surgical dermatology. Despite being in private practice, her love for academia is evident by her participation in numerous conferences over the years not just to deliver talks but also conduct workshops across the globe. She is faculty at the Allergan Medical Institute and has been a trainer and a table lead at cadaver dissections.
Besides being a prolific orator, she is also widely published in reputed journals and authored chapters for many books. She also got the 'Best paper' award in the Plastic and Reconstructive Surgery Journal for 2 consecutive years. Her research work for her recent Masters degree in Non-surgical Facial Aesthetics was on 'Blindness with soft-tissue fillers' – a topic very close to her heart. She continues to publish papers on safe injection techniques to help physicians prevent injectable related complications in their daily practice.
Exchange of knowledge with peers is a quintessential part of her professional journey!