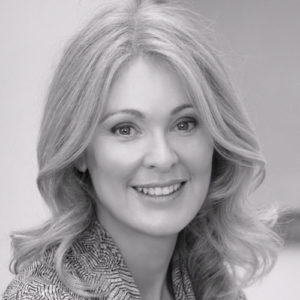 Dr Sarah Hart graduated as a doctor from Otago University in 1994. She has been practicing Cosmetic Medicine since 2001 and is now an international trainer and key opinion leader. She is passionate about natural results, and improving standards and safety in Cosmetic Medicine Dr Hart became a member of the New Zealand Society of Cosmetic Medicine (NZSCM) in 2006. NZSCM is the only body recognised by the Medical Council of NZ to train and regulate cosmetic doctors.
Dr Hart also has postgraduate training in Psychiatry. This gives her a unique position in the world of Cosmetic Medicine and has inspired her holistic approach.
Dr Hart now serves as Censor on the Executive Board of NZSCM, as a valued member of the NZSCM Education Faculty, and on the Botox, Juvederm and Belkyra Advisory Boards. Her passion for raising standards has led her to develop an international career lecturing about cosmetic injectables. She presents at top conferences around the world and trains practitioners across Australasia and China.
Dr Hart was truly honoured to be selected to represent NZ and Australia as one of twelve doctors internationally for personal mentorship by Dr Mauricio De Maio, one of the world's leading authorities on injectable treatments. She enjoys sharing the benefits of Cosmetic Medicine with a wide audience and has been able to do so with her work on three seasons of the TV series "Ten Years Younger in Ten Days".
Outside work, Dr Hart loves to enjoy time in nature with her doctor husband and two children, doing sports such as skiing, mountain-biking and horse-riding.