DR SACHIN SHRIDHARANI | NEW YORK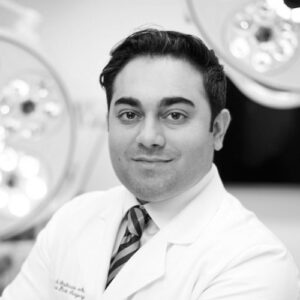 Dr. Sachin M. Shridharani is a renowned, Manhattan-based plastic surgeon, board-certified by The American Board of Plastic Surgery, and founder of LUXURGERY – the confluence of luxury and aesthetic surgery. Dr. Shridharani has co-authored over 100 peer-reviewed articles, textbook chapters, and abstracts on the topics of cosmetic and reconstructive surgery in some of the most well-respected medical journals including the Journal of the American Medical Association (JAMA) and Plastic and Reconstructive Surgery. Dr. Shridharani's innovative research has granted him the privilege of presenting his work at esteemed conferences both nationally and internationally.
Dr. Shridharani is recognized as an innovator in the field of plastic surgery for championing drainless abdominoplasty, TubelessTuck SM and developing his signature body and facial contouring technique, Surgery in a Syringe SM . Dr. Shridharani was honored to be the first plastic surgeon in New York to inject Kybella following its FDA approval, and has since performed over two thousand treatments, lectured and educated physicians on an international platform, and trained thousands of practitioners with his injection techniques to optimize safety and patient outcomes. Recognized as an international authority on aesthetic plastic surgery treatments and technique, Dr. Shridharani serves as an international Global Thought Leader/Key Opinion Leader and has lectured to colleagues in the following countries: France, Spain, Italy, Czech Republic, Austria, Switzerland, Saudi Arabia, Australia, Monaco, Taiwan, South Korea, China, Belgium, Sweden, Netherlands, Bulgaria and Scandinavia.