DIANNE QUIBELL | UNITED STATES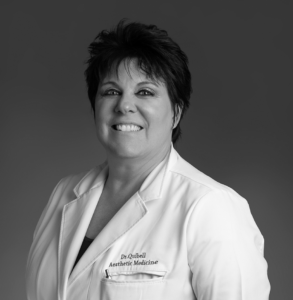 Dr. Dianne Quibell, MD is an Internationally renowned  Aesthetic Medical and internist. She serves as a Coordinator for IMCAS (International Master Class of Aging Science) on their IMCAS ALERT platform, is the Vice President of the American Board of Laser Surgery and  Fellow of The American Society for Laser Medicine and Surgery. Dr. Quibell has lectured nationally and internationally since 2001 and recently with colleagues launched her own home skin transformation system, PLATINA.
She has privately trained over 550 clinicians in aesthetic laser procedures, neuromodulcators, dermal fillers, and laser assisted lipolysis. She teaches over 20 courses a year in the same fields. She has been called as an expert witness in laser litigation cases.Dr. Quibell has a passion for teaching and is glad you are here today to learn best practices inclusing new standards of care and also to have fun!