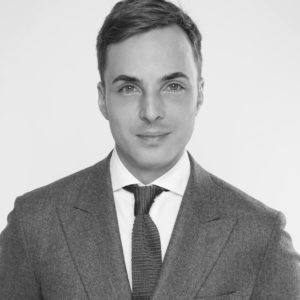 Dermatologist 
Dr. Christoph Martschin is  a senior consultant Dermatologist at Akademikliniken in Stockholm and the medial director for the Dermatology branch of the chain in Sweden. He combines medical dermatology with the latest advancements in aesthetic medicine to offer patients a wide range of services to treat not only their skin condition but also add to their quality of life. This approach has helped shape some of the signature treatments that are offered in Akademikliniken's Skin Centers all over Scandinavia.
As a clinical investigator Dr. Martschin is currently involved in a number of projects ranging from the dermatological aspects of Alzheimer's treatment to phase 4 studies for toxins and fillers.
Dr. Martschin is member of several advisory boards and a global trainer for the Galderma portfolio. He has also been working closely with the Galderma pharmacovigilance team in Uppsala to improve prevention, recognition and treatment of adverse events.