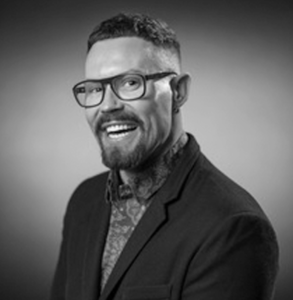 Benjamin is an Aesthetic Nurse Practitioner and has been in Nursing practice for almost 2 decades. Benjamin completed his undergraduate nursing and post graduate studies in ICU through Deakin University, working in both the ICU and Aesthetics arenas together many years.
After completing his masters of Nurse Practitioner through Monash University in 2021, Benjamin was endorsed and continues to treat his patients in a busy practice, /alongside 9 leading Plastic Surgeons at The Melbourne Institute of Plastic Surgery. He is a Key Note Speaker for Hugel Aesthetics/Croma Pharma, and enjoys spending time with his peers in industry helping to improve patient safety and aesthetic outcomes.
Benjamin's previous work involved caring for patients as a bedside nurse in The Alfred ICU for more than 10 years. There he cared for patients on ECMO and LVAD undergoing cardiac surgery or Heart and Lung transplantation. Benjamin also worked closely with the Victorian Adults Burn service to care for patients with serious burn injuries.
Benjamin has been teaching anatomy, rheology, and aesthetic injectable technique for 2 years nationally around Australia. He is passionate about sharing knowledge with industry, and is thrilled to be here to help add value to your practice.