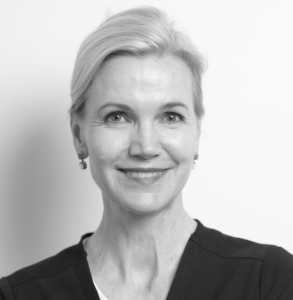 Dr. Belinda Welsh is a dermatologist with over 20 years experience. She manages all general and surgical dermatology but has a special interest in cosmetic and laser work.
She completed her medical degree at Monash University in Melbourne then went on to a Masters Degree in Research from the University of Sydney.
She is Co-Director of Complete Skin Specialists which is a large multi doctor private dermatology practice she founded in 2002.
She has worked extensively in the public hospital system including appointments at​ The Alfred Hospital​, St Vincent's Hospital​, and the Mercy Hospital for Women​. She currently attends The Royal Children's Hospital Laser clinic​ and The Skin Health Institute Laser clinic​.
Her other appointments include
Chair of the Victorian Faculty of the Australasian College of Dermatologists
Board Member of the Skin Health Institute​
Senior Vice President of the Australasian Society of Cosmetic Dermatologists​
Examiner Selection Committee member for the Australasian College of Dermatologists
Associate Editor of the Australasian Journal of Dermatology – current
She has written numerous articles and spoken widely.